In Recognition of the Illinois Bicentennial
The Lincoln Academy of Illinois
Is Proud to Present All Honorees of the Order of Lincoln
Our State's Highest Honor
From 1964 to the Present Day
Laureates are named in the year prior to each induction. Laureates are listed here by the year of induction.
* – indicates deceased
1982, 1981
1982 Laureates
Donald L. Bitzer, 1982 Laureate – Science
Donald L. Bitzer was the co-inventor of the plasma display, the key to modern television viewing, and holds patents for that invention as well as a modem, binary-weighted solenoid, and satellite communication techniques. Bitzer was awarded an Emmy for his plasma screen invention. He received his graduate degrees from the University of Illinois at Urbana-Champaign and was a faculty member in the school's College of Engineering.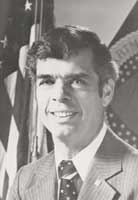 John R. Block, 1982 Laureate – Government
Galesburg native John R. Block was U.S. Secretary of Agriculture under President Ronald Reagan and was involved in the 1985 Farm Bill Act. Block had previously served as the Illinois Director of Agriculture. Block later became an executive at Deere and Company, and throughout his government and corporate service maintained his large, working farm in the Knoxville area.
Marva N. Collins, 1982 Laureate * – Education
Marva Collins took $5,000 from her own teacher retirement in 1975 and started Westside Preparatory School in Chicago's West Garfield Park neighborhood. The school was intended to teach low income black children whom Collins felt were not being fairly educated in public schools, and her prep school became an educational and commercial success. She became well-known after the 1981 film The Marva Collins Story, which starred Cicely Tyson and Morgan Freeman.
Delyte W. Morris, 1982 Laureate * – Education
Delyte W. Morris was the President of Southern Illinois University from 1948 to 1970 and his leadership helped catapult SIU into the ranks of major American Universities. Many new buildings and academic programs on the Carbondale campus and the creation of the Edwardsville campus are hallmarks of Morris' SIU career. Today, visitors to SIU can see a statue of Morris commemorating his leadership, and the campus library is named after him.
1981 Laureates
Thomas G. Ayers, 1981 Laureate * – Business and Social Services
Thomas G. Ayers was the long-time president, CEO and chairman of Commonwealth Edison. He was also a dedicated civic leader and actively and generously supported such organizations as the Chicago Symphony Orchestra, Chicago Community Trust, and Chicago Urban League. Ayers was a major force in the development of the area just south of the Loop known as Dearborn Park, and was an advocate of fair housing and equal employment opportunity for all.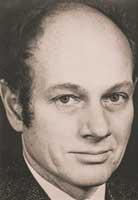 James W. Cronin, 1981 Laureate * – Science
James W. Cronin was the co-winner of the 1980 Nobel Prize in Physics for his research regarding particle physics. A native of Chicago and University of Chicago professor, Cronin utilized the particle accelerator at Batavia's Fermilab to conduct several of his experiments. Cronin continued to receive national and international acclaim and awards for his nuclear physics work.
Ronald W. Reagan, 1981 Laureate * – Government
Ronald Wilson Reagan was the 40th President of the United States, and during his 1981 – 1989 term he had a major role in the fall of Communism and survived an assassination attempt during which he was critically wounded. Reagan was born in Tampico, Illinois and grew up in Dixon, announced Chicago Cubs baseball games on the radio, and had a successful Hollywood film career during which he was elected President of the Screen Actors Guild. Reagan also served as Governor of California from 1967 to 1975.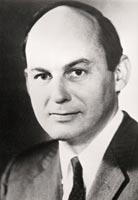 Adlai E. Stevenson III, 1981 Laureate – Government
Adlai Ewing Stevenson III was the U.S. Senator from Illinois between 1970 and 1981, Illinois Treasurer from 1967 to 1970, and was a State Representative from 1964 – 1965. Stevenson ran unsuccessfully for Illinois Governor in both 1982 and 1986. He was the chairman of the international Adlai Stevenson Center on Democracy housed at the family home, a national historic landmark, near Libertyville.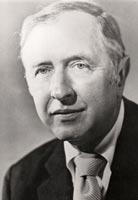 John T. Trutter, 1981 Laureate * – Social Services
Springfield native John T. Trutter had a life-long career at Illinois Bell Telephone Company, retiring as senior vice president for community affairs and public relations. Trutter was a leader and director of more than 40 City of Chicago, State of Illinois and national organizations that supported everything from the arts to services to persons with disabilities. Trutter was also the Chancellor of The Lincoln Academy of Illinois for 16 years.
1980, 1979
1980 Laureates
Paul Findley, 1980 Laureate – Government
Paul Findley, a Jacksonville native, served as a Congressman from 1960 to 1982. Findley was a frequent critic of U.S. foreign policy regarding Israel and authored a book about the issue. His overtures to the Palestinian people that continued after he left office did much to promote peace in the Middle East. Findley generously supported his alma mater, Illinois College, his entire life.
John Hope Franklin, 1980 Laureate * – Education
John Hope Franklin was an American historian who is best known for his 1947 book From Slavery to Freedom and his lifelong efforts to weave the black experience into the fabric of American history. Franklin received numerous accolades for his life's work including the NAACP Spingarn Medal and the Presidential Medal of Freedom. Franklin was a professor of history at the University of Chicago from 1964 – 1968 and chair of the department from 1967 – 1970.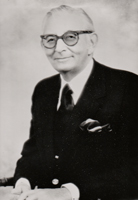 Arthur Rubloff, 1980 Laureate * – Business and Social Services
Arthur Rubloff was a Chicago real estate developer who is credited with developing and naming North Michigan Avenue the "Magnificent Mile." He founded the Arthur Rubloff & Co. in 1930 on borrowed money and through the years was involved with hundreds of real estate deals that shaped the city of Chicago. Rubloff's projects included the early shopping center of Evergreen Plaza on the city's south side, Carl Sandburg Village, and the Old Town and Near North Side develoments.
1979 Laureates
John B. Anderson, 1979 Laureate * – Government
Rockford native John B. Anderson was a Congressman from 1961 to 1981 and served as Chairman of the House Republican Conference between 1969 and 1979. Anderson ran an independent campaign for U.S. President in 1980 and received 6.6 percent of the popular vote. After the election Anderson founded FairVote, an organization that advocates electoral reforms.
Joan Walsh Anglund, 1979 Laureate – Education and The Arts
Joan Walsh Anglund was a poet and prolific children's book author who sold nearly 50 million books worldwide. A native of Hinsdale, Illinois, Anglund became popular in the 1960s for her cherubic illustrations and her themes of love, innocence and the emotional development of children. A 2015 U.S. Postal Service stamp commemorated Anglund's career.
William Alexander Hewitt, 1979 Laureate * – Business and Social Services
William Alexander Hewitt was the former chairman of Deere & Company and the last of the Deere family to run the company. During Hewitt's tenure he turned the small domestic company into the world's leading farm equipment manufacturer. He hired architects Eero Saarinen and Kevin Roche in 1964 to design the new Deere & Company headquarters in Moline, and the resulting structure has garnered numerous international design awards. Hewitt also served as U.S. Ambassador to Jamaica from 1982 – 1985.
Robert Stephen Ingersoll, 1979 Laureate * – Government
Robert S. Ingersoll served as U.S. Ambassador to Japan from 1972 – 1973, Assistant Secretary of State for East Asian and Pacific Affairs from 1973 – 1974, and U.S. Deputy Secretary of State from 1974 – 1976. Ingersoll, who was born in Galesburg, was CEO and Chairman of the Board of BorgWarner, and his international business experience was an important factor in his being selected for diplomatic roles with Presidents Nixon and Ford.
Leon Orris Jacobson, 1979 Laureate * – Science and Education
Dr. Leon O. Jacobson was a University of Chicago professor and researcher who made tremendous contributions to radiology and hematology. Jacobson began to study the clinical applications of certain toxic agents as cancer therapies as early as 1943, and the treatment resulting from his research ultimately proved effective for treating Hodgkin's disease. He also performed key research on the effects of radiation-related injuries.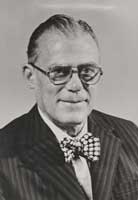 Albert Jenner, Jr., 1979 Laureate * – Law
Albert E. Jenner was one of the founding members of the Chicago-based Jenner & Block law firm, and he served as assistant counsel to the Warren Commission, which probed the assassination of President John F. Kennedy. A Chicago native who helped pay his way through the University of Illinois by professional boxing, Jenner was also special counsel to the House Judiciary Committee during the Watergate Scandal and the impeachment process against President Richard Nixon. Jenner also served on a national commission to study the causes and prevention of violence following the assassinations of Martin Luther King, Jr., and Robert Kennedy.
Clayton Kirkpatrick, 1979 Laureate * – Communications
Clayton Kirkpatrick was the editor of the Chicago Tribune from 1969 – 1979 who changed the newspaper from a partisan-leaning publication to an independent news-gathering force and journalistic standard-bearer. Kirkpatrick's 1974 editorial calling on President Richard Nixon to resign in light of the Watergate Scandal was one of the first such exhortations by a newspaper and a graphic departure from the Tribune's Republican past. Kirkpatrick's leadership also reversed a circulation decline and made the newspaper more profitable.
Marjorie Lawrence, 1979 Laureate * – The Performing Arts
Marjorie Lawrence was an Australian-born soprano who achieved international fame performing Richard Wagner's operas. Eleanor Parker was nominated for a 1955 Academy Award for her portrayal of Lawrence in the film Interrupted Melody, which dealt with Lawrence's 1941 polio affliction that ended her performing career. Lawrence later joined the School of Music faculty at Southern Illinois University Carbondale.
1978
1978 Laureates
Robert Gehlmann Bone, 1978 Laureate * – Education
Robert Gehlmann Bone guided Illinois State University from a small teaching college to a bustling institution as the university's president from 1956 to 1967. Enrollment was 3,200 students when Bone arrived and rose to 11,000 with new buildings and high-rise dormitories at the end of his presidency. Bone was well-known and loved for his ability to learn and remember thousands of students' names, and in his bright red vest Bone was a fixture at ISU sporting events.
Irving Lee Dilliard, 1978 Laureate – Government and Education
Collinsville native Irving Dilliard was a widely respected writer, editor and expert on the Constitution and U.S. Supreme Court. Dilliard was a reporter and later an editorial writer at the St. Louis Post-Dispatch, where in 1954 he became one of the first editors in the nation to warn against U.S. involvement in Vietnam. Dilliard also taught Journalism at Princeton University, became the first director of the Illinois Department on Aging, and was an Illinois delegate to the White House Conference on aging.
Ann Landers, 1978 Laureate * – Communications
Ann Landers, as millions of daily readers knew Eppie Lederer, was a nationally syndicated Chicago Sun-Times advice columnist who became a cultural icon. Lederer won a national contest to take over the column from the original writer, who also used the pen name of Ann Landers, and from 1955 to 2002 she was the one the nation turned to for advice on everything from romance to manners. Her twin sister penned the "Dear Abby" column and was Ann Landers' chief competitor.
Brooks McCormick, 1978 Laureate * – Business and Social Services
Chicago native Brooks McCormick was the CEO of International Harvester in the 1970s and the great-grandnephew of Cyrus McCormick, whose development of the horse-drawn reaper was the start of the large agricultural machinery business. Brooks McCormick was also a noted philanthropist and equestrian, and the large parcel of land near Warrenville where he held charity horse events, St. James Farm, is now part of the Forest Preserve District of DuPage County.
Samuel H. Shapiro, 1978 Laureate * – Government
Samuel H. Shapiro was the 34th Governor of Illinois and the second Jewish governor of the state. Shapiro was the Kankakee County State's Attorney and a State Representative where he took a special interest in mental health issues. Shapiro served as Lieutenant Governor from 1960 until he became Governor from 1968-1969 after the resignation of Otto Kerner. The state renamed the Kankakee Mental Health Center in his honor.
William G. Stratton, 1978 Laureate * – Government
William G. Stratton was the 32nd Governor of Illinois from 1952 – 1960. The Ingleside native served two terms as a Congressman, then was elected State Treasurer in 1944 and 1950. Stratton was known as "Billy the Kid" because at the time he was the youngest serving governor in America. Several state-operated facilities, including the main government office building in Springfield, are named in his honor.
Daniel Walker, 1978 Laureate * – Government
Dan Walker was the 36th Governor of Illinois and served from 1973 to 1977. Walker was best known for walking the entire state, totaling 1,197 miles, during his Gubernatorial campaign, and despite being a Democrat he cast himself as an outsider versus the Chicago Democratic "machine." Walker was able to obtain the passage of the first law in Illinois requiring the disclosure of campaign contributions.
1977, 1976
1977 Laureates
Robert Todd Lincoln Beckwith, 1977 Laureate * – Social Services
Robert Todd Lincoln Beckwith was the great-grandson of Abraham Lincoln and the last direct descendant of the 16th President. Beckwith was born in Riverside, Illinois and, like his famous ancestor, was a practicing attorney for part of his life. Beckwith donated many original items from his family that are now held by the Abraham Lincoln Presidential Library and Museum in Springfield.
Charlton Heston, 1977 Laureate – The Performing Arts
Evanston native Charlton Heston was one of the most well-known Hollywood stars of the 20th century, appearing in more than 100 films during a 60-year career. Heston won the 1959 Best Actor Academy Award for the title role in Ben-Hur, played Moses in The Ten Commandments, and appeared in numerous science fiction and action movies in the 1960s and 70s. Heston was also an early Civil Rights advocate and accompanied Dr. Martin Luther King Jr. on his 1963 March on Washington.
Celeste Holm, 1977 Laureate * – The Performing Arts
Celeste Holm was a film and television star with a career spanning nearly 60 years. Holm won a 1947 Academy Award for her performance in Gentleman's Agreement and was Oscar nominated for her roles in Come to the Stable and All About Eve. She originated the role of Ado Annie in the musical Oklahoma! Holm graduated from University School for Girls in Chicago and studied drama at the University of Chicago.
Otto Kerner, 1977 Laureate * – Government
Otto Kerner served as Illinois' 33rd Governor from 1961 to 1968 and was praised for his economic development, education, mental health and equal access to jobs and housing initiatives. He chaired the National Advisory Commission on Civil Disorders, which became known as the Kerner Commission, and advised President Johnson's administration during a time of unrest generated by anti-war and civil rights protests. Earlier in his career Kerner served as U.S. Attorney for the Northern District of Illinois, then as a Cook County Circuit Judge.
Hyman George Rickover, 1977 Laureate * – Government and Science
Admiral Hyman Rickover was known as the "Father of the Nuclear Navy" for his unrelenting and successful efforts to develop and introduce nuclear propulsion into submarines and surface warships. Rickover and his family immigrated from Poland and settled in Chicago, where he was able to secure an appointment to the U.S. Naval Academy. That began 63-years of active duty, making Rickover the longest-serving member of the U.S. armed forces.
Archbishop Fulton J. Sheen, 1977 Laureate * – Religion
Archbishop Fulton J. Sheen was ordained as a priest in Peoria and become known as one of the first televangelists for his preaching on television and radio. His Life is Worth Living show garnered Sheen two Emmy Awards for Most Outstanding Television Personality and he was featured on the cover of Time magazine. Sheen also served as Auxiliary Bishop of New York, and the cause for his canonization as a saint in the Catholic Church is moving forward.
1976 Laureates
The Rev. Preston Bradley, 1976 Laureate * – Religion
The Rev. Preston Bradley was the founder and pastor of the Peoples Church in the Uptown neighborhood of Chicago who was a driving force for many years in racial issues, conservation, the arts and education. Bradley believed that ethics, religion and economics could not be separated and this ideology made him a forceful liberal voice and reformer. Preston Bradley Hall in the Chicago Cultural Center is named for him.
Gaylord A. Freeman, Jr., 1976 Laureate – Business and Social Services
Gaylord A. Freeman Jr. was the long-time chairman and chief executive of First National Bank of Chicago and was an influential spokesman for business on national and international monetary affairs. Freeman retired from the bank in 1975 but was frequently was called on by Washington, D.C. for advice and assistance, and he headed a commission appointed by Congress that charted the future of the U.S. Postal Service.
Louis Goldblatt, 1976 Laureate * – Business
Louis Goldblatt began his retailing career at age 11, running errands for his older brothers in their first Chicago store, and later built a 47-store empire of Goldblatt's department stores that rivaled many of the retail giants of the time. Goldblatt, whose family fled Poland when he was just two years old, was also a philanthropist who supported numerous charitable causes in the Chicago area.
Burl Ives, 1976 Laureate * – The Performing Arts
Burl Ives' songs, films and voice work continue to entertain fans around the world. A native of Jasper County, Illinois, Ives was a singer, banjo player and CBS Radio star who made the move to the big screen, winning a 1958 Academy Award for Best Supporting Actor for his role in The Big Country. Ives' voice is heard every holiday season as Sam the Snowman, the narrator of the beloved classic Rudolph the Red-Nosed Reindeer.
Edward Hirsh Levi, 1976 Laureate * – Government
Edward H. Levi was the president of the University of Chicago from 1968 to 1975 and served as U.S. Attorney General for President Gerald Ford. Levi is credited with restoring order to the administration following the turmoil of Watergate and is often cited as the "greatest lawyer of his time." Levi mentored many who served under him in the Attorney General's office, including Rudolph Giuliani, Robert Bork, Antonin Scalia and Rex Lee.
Louis Courtenay Sudler, 1976 Laureate * – Business and The Performing Arts
Louis C. Sudler was a Chicago businessman and philanthropist. He was also a musician, and from 1966 to 1972, was the chairman of the Chicago Symphony Orchestra's Orchestral Association. He hired a new general manager who in turn hired Georg Solti as the orchestra's music director. Sudler guided the organization back to its place among the ranks of the world's top instrumental performance groups. He also created performing arts awards at 15 colleges and universities and established the John Philip Sousa Foundation to reward members of school marching bands.
1975, 1974, 1973
1975 Laureates
Samuel Weiler Witwer, Sr., 1975 Laureate * – Government and Law
Samuel W. Witwer, Sr. was the president of the 1970 Illinois Constitutional Convention which drafted the current document that guides state government. Witwer, a Chicago area attorney, was chosen to lead the convention beca8use of his quiet grace and the doggedness with which he pursued reform. He became known as the "Father of the Illinois Constitution" after voters approved the landmark document he helped to shape.
1974 Laureates
William Russell Arrington, 1974 Laureate * – Government and Law
"Russ" Arrington has been recognized by many inside politics as one of the greatest Illinois lawmakers. A Gillespie native, Arrington was a lawyer and businessman who served as a Republican in the Illinois House of Representatives from 1945 to 1953 and the State Senate from 1954 to 1972, including President of the Senate, where his initiatives earned him the designation "Father of the modern General Assembly."
Saul Bellow, 1974 Laureate – Communications
Saul Bellow is one of the most honored American authors of all time. The long-time Chicago resident won the Pulitzer Prize, Nobel Prize for Literature, National Medal for the Arts, and is the only author to have won the National Book Award for Fiction three times. Bellow's writing mixed rich character development with a witty analysis of American culture to present a vivid picture of life in our nation during the 20th century.
Chicago Symphony Orchestra, 1974 Laureate – The Performing Arts
The Chicago Symphony Orchestra performed its first concerts in 1891 and has since entertained millions of people around the world with musical performances spanning nearly every genre. Recordings by the symphony have earned 62 Grammy Awards from the National Academy of Recording Arts and Sciences. The Chicago Symphony Orchestra's home is the 1905 Orchestra Hall, designed by famed architect Daniel Burnham.
Benjamin (Benny) Goodman, 1974 Laureate * – The Performing Arts
Benny Goodman, the jazz clarinetist and bandleader known as the "King of Swing," led one of the most popular musical groups in the United States during the 1930s and he continued to perform for nearly 50 years. A Chicago native, Goodman was a major force behind jazz being accepted as "respectable" music and his bands launched the careers of many musical artists, including African Americans, during a time when integrated musical groups were rare.
William John Kuhfuss, 1974 Laureate * – Agriculture
William J. Kuhfuss was the president of the Illinois-based American Farm Bureau from 1958 to 1970 and is credited with helping to open world markets for U.S. farm products. Kohfuss, a Tazewell County, Illinois farmer, also served as president of the Illinois Farm Bureau and led three world trade missions in the 1960s. Kohfuss was president of the American Farm Bureau Federation, an umbrella organization representing state farm bureaus, from 1970 to 1976.
1973 Laureate
Richard B. Ogilvie, 1973 Laureate * – Government
Richard B. Ogilvie was the Governor of Illinois from 1968 to 1972 and during his term he modernized state government, successfully advocated for a state constitutional convention, increased social spending, and secured Illinois' first state income tax. Ogilvie, a Republican, had previously been known as a mafia-fighting Assistant U.S. Attorney, Sheriff of Cook County and President of the Cook County Board.
Frank Everson Vandiver, 1973 Laureate * – Communications
Frank E. Vandiver wrote, co-wrote or edited 24 books, most of them dealing with the Civil War, and his biography of World War I General John J. Pershing was a runner-up for the National Book Award. Vandiver was President of Texas A & M University and the University of North Texas, and received numerous honors for his research and writing about American history.
1972, 1971, 1970, 1969
1972 Laureates
Jack Benny, 1972 Laureate * – The Performing Arts
Jack Benny was one of the leading entertainers of the 20th century, delighting millions with his comedy performances on the vaudeville stage, radio, television and film. Benny was born in Chicago and grew up in Waukegan, and came to be known for his comic timing and his signature, exasperated "Well!" Benny has three stars on the Hollywood Walk of Fame, and was inducted into the Television, National Radio, and Brosdcasting and Cable Halls of Fame.
David Dodds Henry, 1972 Laureate * – Education
David Dodds Henry served 16 years as president of the University of Illinois in the 1950s and 60s. During Henry's tenure at the U of I student enrollment doubled, academic standing improved, and new facilities such as the Assembly Hall and the Krannert Center for the Performing Arts were constructed. The newly formed Chicago Circle campus enhanced the University's presence in Chicago as well. His Special Educational Opportunities Program improved access to the University for under-represented minority groups.
Percy Lavon Julian, 1972 Laureate * – Science
Percy Lavon Julian was an African American research chemist who received more than 130 patents for the chemical synthesis of human hormones, steroids and medicines. Julian's research laid the foundation for the production of cortisone, corticosteroids and birth control pills. Julian and his family endured racist threats to become the first African Americans to live in Oak Park, Illinois and he founded Julian Laboratories to continue his research using several African American and women chemists.
Mark Van Doren, 1972 Laureate – Communications
Vermilion County, Illinois native Mark Van Doren was a Pulitzer Prize-winning poet, writer and critic who inspired a generation of influential writers and thinkers of the Beat Generation, including Allen Ginsberg and Jack Kerouac. Van Doren was a scholar and professor at Columbia University for nearly 40 years, and was the literary editor and film critic for The Nation in the 1920s and 30s.
1971 Laureate
Archibald MacLeish, 1971 Laureate * – Communications
A native of Glencoe, Illinois, Archibald MacLeish was a poet and writer who was awarded three Pulitzer Prizes for his work, two for poetry and the other for drama, the play J.B., for which he also won a Tony Award. MacLeish was a World War I veteran, worked for the magazine Fortune, and served as the Librarian of Congress for five years, a post he accepted at the urging of President Franklin D. Roosevelt.
1970 Laureates
Paul McClelland Angle, 1970 Laureate * – Education and Communications
Paul M. Angle was a prolific and internationally renowned Lincoln scholar and chronicler of Illinois history. He wrote and edited numerous books about the 16th President, was State Historian director of the Illinois State Historical Library, and headed the Chicago Historical Society. Angle chaired an advisory committee in 1967 that recommended what Chicago city records should be preserved for posterity.
Ernest (Ernie) Banks, 1970 Laureate * – Sports
"Mr. Cub" Ernie Banks is widely considered to be one of the greatest baseball players of all time. Banks played for the Negro leagues before playing for the Chicago Cubs from 1953 – 1971, during which time he was an 11-year all-star, Most Valuable Player for two years, and Golden Glove winner. Banks was inducted into the National Baseball Hall of Fame in 1977, received the Presidential Medal of Freedom in 2013, and was the first player to have his uniform number retired.
William J. Campbell, 1970 Laureate * – Law
William J. Campbell was the longest tenured federal judge in the United States. The Chicago native was the U.S. Attorney who helped convict Al Capone of tax evasion in the late 1930s, then in 1940 was nominated to the federal bench by President Franklin D. Roosevelt. Campbell served as the Chief Judge of the United States District Court for the Northern District of Illinois from 1959 to 1970, and continued his court service as assistant director of the Federal Judicial Center until his death in 1988.
William C. Westmoreland, 1970 Laureate – Government
General William C. Westmoreland was the commander of U.S, forces during the Vietnam War from 1964 to 1968 and served as Chief of Staff of the U.S. Army from 1968 to 1972. He was also a combat officer in World War II and the Korean War and was Superintendent of the United States Military Academy.
1969 Laureate
David Matthew Kennedy, 1969 Laureate * – Business and Government
David M. Kennedy served as the U.S. Secretary of the Treasury, U.S. Ambassador to NATO, and chair of the federal Commission on Budgetary Concepts, whose recommendations were adopted as standard government practice. Kennedy was CEO and Chairman of the Board of Continental Illinois Bank and chaired Mayor Richard J. Daley's Committee for Economic and Cultural Growth in Chicago. He also held top leadership roles for the Church of Jesus Christ of Latter-Day Saints, and the International Studies Center at Brigham Young Univers8ity is named in his honor.
1968
Ivan LeLorraine Albright, 1968 Laureate * – The Arts
Ivan L. Albright was born in North Harvey, Illinois, attended The Art Institute of Chicago, and became a "magic realist" painter whose dark, mysterious works included some of the most meticulously executed paintings ever made, often requiring years to complete. In 1943 Albright was commissioned to create the title painting for the film The Picture of Dorian Gray, and the original work he created for the movie is in The Art Institute.
John B. (Jack) Brickhouse, 1968 Laureate * – Communications
Jack Brickhouse's voice will forever be associated with professional baseball broadcasts, and he was most well-known for his play-by-play coverage of Chicago Cubs games on WGN-TV from 1948 to 1981. Brickhouse also broadcast Chicago White Sox games until 1968. including their 1959 World Series appearance. Brickhouse received a broadcasting award from the Baseball Hall of Fame in 1983 and was inducted into the American Sportscasters Association Hall of Fame.
Katherine Dunham, 1968 Laureate * – The Performing Arts
Chicago native Katherine Dunham had one of the most successful dance careers in American and European theater during the 20th century and was called "dancer Katherine the Great" by the Washington Post. For 30 years she headed the Katherine Dunham Dance Company, the only self-supported African American dance troupe at that time, and was a leader in the field of dance anthropology, or ethnochoreography.
Arthur Goldberg, 1968 Laureate – Government and Law
Chicago native Arthur Goldberg served as the U.S. Secretary of Labor, a U.S. Supreme Court Justice, and Ambassador to the United Nations. Goldberg was a prominent labor attorney early in his career and helped to arrange the merger of the American Federation of Labor and the Congress of Industrial Organizations into the AFL-CIO. Goldberg served in the Office of Strategic Services during World War II and helped organize European resistance to Nazi Germany.
William Edward McManus, 1968 Laureate * – Religion
William Edward McManus was the Bishop of the Archdiocese of Chicago from 1967 – 1976 and Bishop of the Diocese of Fort Wayne-South Bend from 1976 – 1985. The Chicago native was also superintendent of Chicago Catholic schools while Bishop of the city, and enrollment in those schools reached a peak of 366,000 students during his tenure, adding 30 elementary and 10 high schools.
Edward L. Ryerson, 1968 Laureate * – Communications and Social Services
Edward L. Ryerson was the Chairman of Inland Steel Corporation from 1940 to 1953 who won national recognition by his peers as the most effective national spokesman for his industry. Ryerson lived his life as an exercise in philanthropy and civic duty, and served on the Executive Committee of the Chicago Community Trust for 27 years, the last 14 as chairman.
Rabbi Jacob Joseph Weinstein, 1968 Laureate * – Religion
Rabbi Jacob J. Weinstein was a long-time spokesman for Reform Judaism and a vocal and oft-cited critic of the U.S. involvement in Vietnam. Weinstein was the spiritual director of Illinois' oldest Jewish congregation, served as president of the Central Conference of American Rabbis, and was chairman of the War Labor Board panels during World War II. He was appointed by Presidents Kennedy and Johnson to advisory positions regarding equal employment and labor issues.
Roy Wilkins, 1968 Laureate – Business
Roy Wilkins was the head of the National Association for the Advancement of Colored People (NAACP) from 1955 to 1977. Wilkins was a lifelong civil rights leader, and rose to prominence in 1950 when he co-founded the Leadership Conference on Civil Rights. He was involved in virtually every major civil rights campaign for several decades, including several in Illinois.
1967
William Carl Ackermann, 1967 Laureate * – Science
William Carl Ackermann was a professor of civil engineering at the University of Illinois who made a long-lasting impact on water resource quality and the study of acid rain in the United States. Ackermann chaired the White House's Committee on Water Resources Research and strongly advocated the establishment of water resources institutes in all fifty states, a measure enacted by Congress in 1964.
Roger Adams, 1967 Laureate * – Science
Roger Adams was a University of Illinois chemist whose work helped to unlock the composition of naturally occurring substances such as complex vegetable oils and plant alkaloids, insights that continue to have far-reaching benefits for humankind. He also served the U.S. government as a scientist at the highest levels during both World Wars.
Paul Howard Douglas, 1967 Laureate * – Government
Paul Howard Douglas was a World War II war hero and the U.S. Senator from Illinois from 1949 through 1976. During his Senate service Douglas battled for equal rights for African Americans, less pork barrel spending, environmental protection, public housing, and authored the Consumer Credit Protection Act.
Hugh Downs, 1967 Laureate – Communications
Hugh Downs was a television news anchor, producer, game show host, author and music composer who got his professional start at WMAQ Radio in Chicago. Downs was co-host of the NBC-TV Today show from 1962 – 1971, the anchor of the ABC-TV news magazine 20/20 from 1978-1999, host of the game show Concentration fro 1958 – 1969, and the announcer/sidekick for Tonight Starring Jack Parr from 1957 – 1962.
Charles (Chick) Evans, Jr., 1967 Laureate * – Sports
Chick Evans, who grew up in Chicago, became the first amateur golfer to win both the U.S. Open and the U.S. Amateur tournaments, a feat he accomplished in 1916. Evans also won the 1910 Western Open, was selected to the Walker Cup team in 1922, 1924 and 1928, and competed in a record 50 consecutive U.S. Amateur tournaments. He received the United States Golf Association's Bob Jones Award in 1960 and is a member of the World Golf Hall of Fame.
The Fine Arts Quartet – Leonard Sorkin*, Abram Loft*, George Sopkin* and Gerald Stanick, 1967 Laureates – The Performing Arts
The Fine Arts Quartet is a chamber music ensemble founded in Chicago in 1946 that recorded more than 200 works and performed together for more than 50 years, making it one of the world's longest enduring string quartets. The quartet's members through the years have nurtured many young musicians through university teaching residencies, and their list of performances includes many of the world's most renowned musical venues.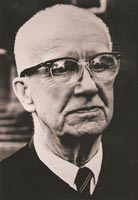 R. Buckminster Fuller, 1967 Laureate * – The Arts
Richard Buckminster Fuller held 28 U.S. patents and was most famous for his invention and the development of geodesic domes. Fuller published more than 30 books, contributed to ecological thought with his book "Spaceship Earth," and received the Presidential Medal of Freedom from President Ronald Reagan. Fuller taught at the School of Art and Design at Southern Illinois University Carbondale for many years.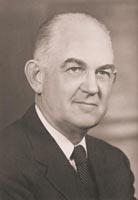 John Simpson Hastings, 1967 Laureate * – Law
John S. Hastings was a United States federal judge who was nominated by President Dwight Eisenhower in 1957 to the U.S. Court of Appeals for the Seventh Circuit in Chicago. He served as Chief Judge from 1959 to 1968 and assumed senior status on the bench in 1969. Hastings was also generous in his support of charitable causes, including those that assisted crippled children.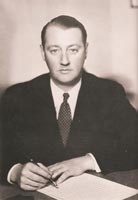 Raymond Marcellus Hilliard, 1967 Laureate * – Social Services
Known by the unofficial title of "Mr. Welfare," Raymond Marcellus Hilliard was a leader in establishing efficient public welfare administration and delivering services to people in need, especially southern Illinois and Cook County. Hilliard's service in leading several public welfare agencies in Illinois during the 1950s and 60s was marked by his emphasis on attacking dependency at its source, and he introduced measures that streamlined the welfare process while saving taxpayers millions of dollars.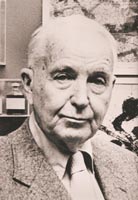 Charles Brenton Huggins, 1967 Laureate * – Science and Medicine
Charles Brenton Huggins was a physician and cancer researcher at the University of Chicago specializing in prostate cancer. He was awarded the 1966 Nobel Prize in Medicine for discovering that hormones could be used to control the spread of some cancers. This was the first discovery that showed cancer could be controlled by chemicals.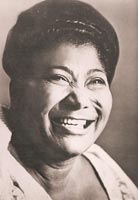 Mahalia Jackson, 1967 Laureate * – The Performing Arts
Known as the "Queen of Gospel," Mahalia Jackson lived in Chicago and became one of the world's most influential singers and a renowned civil rights activist. She recorded 30 albums during her career and had 12 million-selling "gold" records. Jackson became the first Gospel Music artist to win a Grammy Award.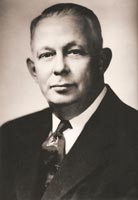 Wayne Andrew Johnston, 1967 Laureate * – Business
Wayne A. Johnston was president of the Illinois Central Railroad from 1945 to 1966 and chairman of the board for the railroad in 1967. He also served as president of the University of Illinois Board of Trustees in 1967.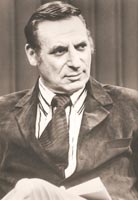 Irving (Kup) Kupcinet, 1967 Laureate * – Communications
Irv Kupcinet was enjoyed by millions who for six decades read his "Kup's Column" in the Chicago Sun-Times. Kupcinet was signed to play football for the Philadelphia Eagles but an injury cut his career short, so he began writing sports for the Chicago Daily Times in 1935 and his "Kup's Column" was launched in 1943. Kupcinet also hosted his own Emmy Award-winning TV talk show syndicated to 70 television stations nationwide.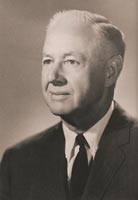 George Littlewood Luthy, 1967 Laureate * – Business and Social Services
George L. Luthy was the president of Peoria's Commercial National Bank and of the Peoria Park District. The Botanical Garden named in his honor is still operated by the park district to recognize his years of service and support to public recreation in Peoria.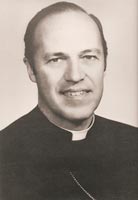 The Right Reverend James Winchester Montgomery, 1967 Laureate * – Religion
James W. Montgomery was the ninth Bishop of Chicago in the Episcopal Church, serving from 1962 to 1987. He was also a trustee of Shimer College in Naperville.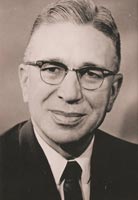 Charles B. Shuman, 1967 Laureate * – Agriculture
Charles B. Shuman of Sullivan was a longtime farmer and the outspoken president of the Illinois Farm Bureau Federation from 1954 to 1970. His criticisms of government crop production and pricing policies helped lead to a change in United States agricultural policy.
Martin Wagner, 1967 Laureate * – Labor
Martin Wagner was an nationally-renowned labor relations expert and arbitrator who was director of the University of Illinois' School of Labor and Employment Relations from 1958 to 1968. He was a leader in the development of Illinois public policy on public sector collective bargaining, and served as chair of the Illinois Educational Labor Relations Board for five years.
Robert Elkington Wood, 1967 Laureate * – Business
Robert E. Wood served as Quartermaster General of the U.S. Army during World War I before starting a career as the head of two giant retail firms, Montgomery Ward and Sears Roebuck. Wood's tenure at Sears from 1928 to 1954 saw the company shift from a primarily mail-order business to retail sales at large urban department stores. Wood also created Allstate Insurance as a subsidiary of Sears.
1966
George Wells Beadle, 1966 Laureate * – Science and Education
George Wells Beadle was awarded the Nobel Prize in 1958 for his co-discovery of the role of that genes have in enzyme reactions, a key breakthrough in the world of genetics. A short time later Beadle was elected Chancellor of the University of Chicago, and then President of the University.
Edwin Carlos (Bill) Berry, 1966 Laureate * – Business
Edwin Carlos "Bill" Berry moved up through the ranks of the National Urban League and made Chicago the Urban League's largest affiliate by 1958. Calling Chicago America's most segregated city, Berry was a key force in the Civil Rights movement of the 1960s and helped organize a 1964 rally in the city by the Rev. Dr. Martin Luther King, Jr.
Rev. Edgar Hugh Storer Chandler, 1966 Laureate * – Religion
A Congregational minister, World War II U.S. Navy chaplain, and Church Federation of Greater Chicago leader, the Rev. Edgar H.S. Chandler worked hand-in-hand with the Rev. Dr. Martin Luther King Jr. and other Civil Rights giants of the 1960s. He also inspired many as a teacher at the Chicago Theological Seminary, including the Rev. Jesse Jackson.
Everett McKinley Dirksen, 1966 Laureate * – Government
Pekin native Everett McKinley Dirksen is one of the most well-known political leaders from Illinois. He served in the U.S. House of Representatives, was the U.S. Senate Minority leader from 1959 to 1969, and helped write and pass the Civil Rights Act of 1964. Dirksen emerged as one of the most prominent national figures of the Republican Party during the 1960s.
Marshall Field IV, 1966 Laureate * – Business
Marshall Field IV was a U.S. Navy World War II hero who returned home to Chicago after the war and helped shape the modern newspaper business. Field learned the newspaper trade as a reporter for the Chicago Sun, and took over ownership of the Chicago Sun-Times upon his father's death in 1956, owned Parade magazine from 1956 to 1958, and purchased the Chicago Daily News in 1959.
Carol Fox, 1966 Laureate * – The Performing Arts
Carol Fox became the first impresario of the Chicago Lyric Opera in 1954 and is credited with restoring Chicago's operatic glory. Fox studied opera in Europe in 1950 and returned home to lead the dynamic rebirth of the resident company at the Chicago Civic Opera, playing an active role in the world-renowned performing venue for more than 30 years.
George Stanley Halas, Sr., 1966 Laureate * – Business and Sports
George Halas, nicknamed "Papa Bear," was the founder of the Chicago Bears football team and was one of the co-founders of the National Football League in 1920. Halas was one of the first 17 inductees into the Pro Football Hall of Fame in 1963, and was also a Major League Baseball player.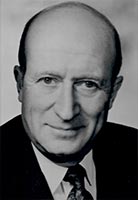 Ben Walter Heineman, Sr., 1966 Laureate * – Business
Ben Heineman was a lawyer, corporate leader and key Civil Rights adviser to President Lyndon Johnson. Heineman was chief of the Chicago and Northwestern Railway for 30 years and turned a money-losing company into a very profitable and efficient railroad. In 1966, when racial strife was at its worst, Mayor Richard J. Daley appointed Heineman as chairman of the Chicago Civil Rights Summit Conference on Fair Housing.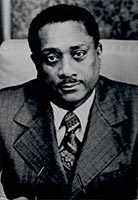 John Harold Johnson, 1966 Laureate * – Business and Communications
John H. Johnson was the founder of Johnson Publishing Company in Chicago and in 1982 he became the first African American to appear on the Forbes 400 list. Johnson founded Ebony in 1945 and Jet in 1951, magazines that were among the most influential African American media during the 20th century.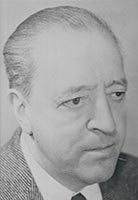 Ludwig Mies van der Rohe, 1966 Laureate * – The Arts
Ludwig Mies van der Rohe is widely regarded as one of the world's pioneers of modernist architecture. Mies was born in Germany, fled the country after Nazism's rise to power, and settled in Chicago, where for 31 years he designed many of the buildings that now define the city's skyline. Mies' towers and homes reflected his philosophies of "less is more" and "God is in the details."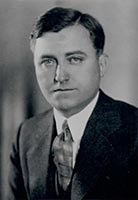 Karl Albert Meyer, 1966 Laureate * – Medicine
Dr. Karl Albert Meyer served 53 years at Cook County Hospital in Chicago as an administrator, surgeon and teacher and was widely regarded as one of the city's best surgeons. He reportedly performed more than 100,000 surgeries, often ten per day, and he helped advance the hospital's national reputation in many areas of medicine.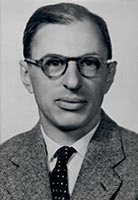 Franklin Faller Offner, 1966 Laureate * – Science
Born in Chicago, Franklin Offner was a prolific inventor of electronic medical and surgical devices, including the electrocardiograph, as well as infrared guided missiles and aircraft engine systems. He holds patents for electronics, control and hydraulics systems, and has won numerous awards and fellowships from medical and engineering organizations.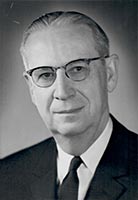 James Michael Roche, 1966 Laureate * – Business
James M. Roche joined General Motors Corporation in 1927 in the Chicago sales and service branch and rose through the ranks to president of the corporation in 1965. Roche dedicated himself and the company to ensuring equal employment opportunities for all races and helped seat the first black member, a civil rights minister, on GM's board.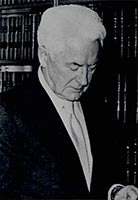 Walter Vincent Schaefer, 1966 Laureate * – Government and Law
Walter Schaefer served on the Illinois Supreme Court from 1951 to 1976 and was widely regarded as one of the leading scholar-judges on the nation's state courts. His Federalism and State Criminal Procedure, written for the Harvard Law Review, is still regarded as a top treatise on the American system of justice. Schaefer was a law professor at Northwestern University and returned there to teach after retiring from the bench.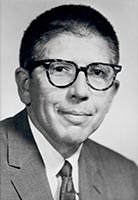 Robert Martin Trueblood, 1966 Laureate * – Business
Robert Trueblood was a highly regarded Chicago accountant who authored several books on the profession and was part of President Lyndon Johnson's budget commission. Trueblood received numerous professional accolades during his working and teaching career, and his accounting principles books are still cited in CPA educational programs.
Benjamin Coppage Willis, 1966 Laureate * – Education
Benjamin C. Willis was Superintendent of Schools in Chicago in the 1950s an early 1960s and and was credited for cutting class size, streamlining new building construction, and getting higher teacher salaries. But he was also known for defying court-ordered desegregation and refusing to move black children into white schools, a stance that made him the target of Civil Rights era protesters.
1965
John Stephen Boyle, 1965 Laureate * – Government and Law
Chicago native John Stephen Boyle served as the first Chief Judge of the newly unified Cook County Court system that had received voter approval in the "blue ballot amendment." His lengthy and distinguished career also featured stints as a Chicago Alderman, prosecutor and Chief Justice of the Criminal Court.
Rudolph Ganz, 1965 Laureate * – The Performing Arts
Switzerland's most famous pianist, Rudolph Ganz called Chicago home for most of the 20th century and became a pioneer recording pianist, eminent composer, conductor, and music teacher. His compositions, concert appearances, and his classes at Roosevelt University's Chicago Music College brought delight to music lovers for decades.
His Eminence Albert, Cardinal Meyer, 1965 Laureate * – Religion
Cardinal Meyer came to Chicago in 1958 and emerged as a conspicuous leader of the Roman Catholic Church during a trying time of adjustment for the faith. He served as Archbishop of Chicago from 1958 until his death in 1965, and at the Vatican Council he earned respect for his staunch support of the "religious liberty of conscience" and his influence could be felt across all faiths, races and groups.
Richard Gibbs Browne, 1965 Laureate * – Education
Illinois native Richard Gibbs Browne held many statewide education leadership roles, including executive director of the Illinois Board of Higher Education, and his work in education research charted new paths in a time of stress, conflict and change in the state's school system. Browne was also an author, civic leader, and worked tirelessly to foster inter-governmental cooperation.
James E. Day, 1965 Laureate * – Business
James E. Day, an Illinois native, was a nationally known leader in the investment field and served as president of the Midwest Stock Exchange. His energy and imagination helped adapt the methods and machines of modern electronics to numerous technical and communication problems, saving time and money for millions of people.
Adlai Ewing Stevenson II, 1965 Laureate * – Government
Adlai Ewing Stevenson served as Illinois Governor, was a two-time Democratic Presidential nominee, and United Nations Ambassador. His lengthy public service career was distinguished by his intellect, urbane humor, and penetrating sense of purpose.
Joseph Leopold Block, 1965 Laureate * – Business and Law
Joseph Leopold Block was the head of Inland Steel Corporation, a business that employed more than 30,000 people in the Chicago area, and advised several U.S. Presidents on labor-management relations. The Chicago native was chosen by his peers to be the voice of the national steel industry, and Block championed numerous civic causes during his lifetime.
Ward Louis Quall, 1965 Laureate * – Communications
Ward Louis Quall was part of a new breed of professionals, radio and television broadcasters, that arose before World War II. During his tenure as head of WGN in Chicago the station won national recognition and awards as it set the decades-long standards that most broadcasters still follow today.
William Henry Mauldin, 1965 Laureate * – Communications
A Chicago Academy of Fine Arts alumnus, Bill Mauldin achieved worldwide fame for his newspaper cartoons of everyday American GIs experiencing World War II. Mauldin won Pulitzer Prizes in 1944 and 1958 for his work, and continued to live side-by-side with and portray U.S. soldiers during the wars in Korea and Vietnam.
John Bardeen, 1965 Laureate * – Science
John Bardeen teamed with two other scientists at Bell Telephone Laboratories to develop one of the great electronic advances, the transistor. He shared the 1956 Nobel Prize for his Theory of Superconductivity, and went on to teach physics and engineering at the University of Illinois.
Avery Brundage, 1965 Laureate * – Sports
Avery Brundage was an Olympic competitor who went on to direct the International Olympic Committee from 1952 through 1972, setting the highest standards for amateur athletics around the world. Brundage was educated in Illinois and lived in Chicago, and received honors across the globe for his work.
Nathan Mortimer Newmark, 1965 Laureate * – Science
Nathan Mortimer Newmark, a University of Illinois professor, achieved worldwide renown for his work involving structural design and earthquakes. Newmark also helped pioneer the U of I's use of computers in the 1950s and received the U.S. Presidential Citation of Merit and numerous global honors during his career.
William Allan Patterson, 1965 Laureate * – Business
William Allan Patterson headed Chicago-based United Airlines from 1934 to 1966, continually helping to improve the aviation industry and airport operations across the country. Patterson was also credited for introducing the concept of the flight attendant, and was well-known as a civic leader and philanthropist for numerous Chicago-area causes.
The Lincoln Academy of Illinois was established in 1964 to identify and honor exceptional Illinoisans whose contributions have brought honor to the state and have advanced the betterment of humanity. Individuals so honored become Laureates of the Lincoln Academy and receive The Order of Lincoln, Illinois' highest award for professional achievement and public service. Laureates are presented the Order of Lincoln at a convocation ceremony held in the spring of each year.
In 1975, the mission of The Lincoln Academy was expanded to include a Student Laureate program honoring more than 50 students each year, one from each four-year college and university in Illinois and one student representing our state's community colleges, selected on the basis of demonstrated exemplary leadership and service and excellence in curricular and co-curricular programs. Funds raised at the Academy's Order of Lincoln Convocation Ceremony in the spring help provide the Abraham Lincoln Civic Engagement awards and the "Lincoln Medallion" presented to each of the student laureates at a separate ceremony held each fall in Springfield.
The Lincoln Academy is an Illinois200 Partner, #IllinoisProud, and during the state's Bicentennial year we recognize our Laureates whose distinguished achievements and contributions have significantly shaped the social, cultural, business, political, economic, artistic, technological and scientific fabric of Illinois and beyond.
You will see brief biographical sketches appearing at the rate of several per week this year that will highlight each of our 337 Laureates from the past 54 years. We hope you will be inspired by their lives and reinforce your sense of pride in our great state.